Voltage Converter for Europe Traveling
In the mobile Internet era, smart phones and tablet computers are definitely the protagonists of this era. However, there's not only one protagonist on the stage, but also some supporting roles. The charger will be definitely one of the most important. For overseas traveler, student and businessman, looking for an optimal 'supporting role' is not so easy, because there're so many different countries, voltage standards and interfaces standards. People who need to go abroad, usually need to prepare and carry a lot of different
voltage converters
to meet all needs of charging.
This time we plan a trip of five European countries. We are going to experience the unique Europe architectural style, taste the exotic European cuisine and food, and enjoy the romantic Mediterranean Sea. First destination, we choose Paris, fashion romantic capital. Before the date of departure, we also need to bring the charger and data cable except a variety of luggage, in order to meet the need of mobile phone and tablet computer charging.
Because in many European countries, the socket standard is not the same, so we also need to simultaneously bring all kinds of plug conversions for all devices, and bring a power strip, finishing down there is so much luggage. But now, just a USB voltage converter and a data cable, all this problems can be solved easily. You can say goodbye to all your mobile phone chargers, power adapters and power strips! The USB converter is specially designed for people who will go abroad, there're two models for your choices, orange 220V and white 110V. USB converter has two convertible plugs, one 5 contact-pin socket, fits for two-pin or three-pin plug. The USB voltage converter can freely convert power supply interface from 183 countries and regions around the world.
Whether you are in the United States, or in the European countries, or perhaps in Australia and India, just transform the plug according to the corresponding national standards, and then plug into the socket in hotel, it's OK! The plug also can be rotated out, to adapt for deep-hole socket in France and Germany. With this little USB voltage converter, all kinds of national standard socket can be connected easily.
The USB voltage converters with active plug which can be take back when not in use. The entire USB voltage converter is smaller than iPhone, dimension is only 83x50x28mm, the front has a super-power 3-hole multipurpose socket, the bottom also has a 2-hole multipurpose socket, the top has a standard USB charging interface, it can charge up three devices at the same time. It's so good that model 220V can support 5V/2.1A charging at most, which can quick charge the mobile phone, tablet computer and other large-screen devices!
After a pleasant trip to the end of the day, when I go back to the hotel, the USB voltage converter will play an important role. The USB interface automatically adapts to 100-240V global voltage, unique USB technology can intelligently detect charging current of mobile devices, automatic output optimal charging current, built-in three defense IC system and other security technology to ensure USB charging security. Whether you are charging the mobile phone, tablet computer, Bluetooth headset or other devices, the USB voltage converter can easily solved.
Paris is just the beginning. We will continue to travel to Germany, Britain, Italy, and finally Spain. In this trip, ancient cultural scenery makes me linger over, a variety of food makes me fascinated, and the full-featured USB voltage converter makes my travel easier!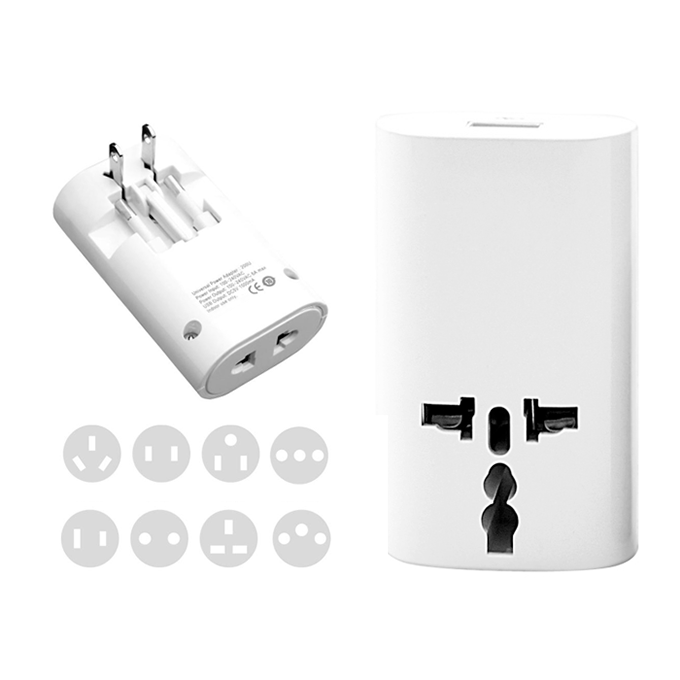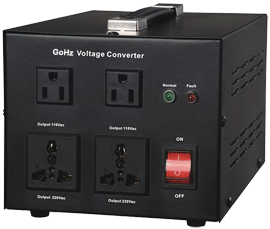 With a Voltage Converter, you can convert
110v to 220v;
120v to 220v;
220v to 110v;
230v to 110v;
240v to 110v.
Note, voltage converters do NOT convert 50Hz to 60Hz, or 60Hz to 50Hz.