Voltage Difference between US and UK
Many people who travel to the United States found it difficult to use their electronic devices, because of different power supply systems in the United States and Europe. In many countries, including Europe, using 220V/50Hz system. But some countries, such as the United States, use more safe system of 110V/60Hz. As a result, these countries must use specially designed appliances for specific power supply connection. Otherwise the appliance will be easily damaged because of the different voltage.
Some countries also use different plug, and there are adapter kit available for connecting foreign plug. However, these plugs may cause short-circuit without
voltage converter
. European voltage is two times higher than the United States, although a lot of electric equipment is designed to adapt to the voltage change, but the checking is still very important. Some devices are not suitable to use under 220 volts, and some others cannot work below 50Hz. If you use the device under improper voltage or frequency, it may have problems or even cause dangerous.
To determine whether you need to use voltage converter, you can check the electronic equipment information on the back panel. Many manufacturers considered about the different voltage in product designing. The manufacturer will also list the input range (from 110-240 volts) and clearly indicate whether it can be used in the US or Europe. In addition, the equipment rated power is usually 50/60Hz, and indicating the working range. However, some equipment (especially the hair dryer) is designed to only work under 110V/60Hz or 220V/50Hz. In this situation, a voltage converter is needed.
In this case, check the power requirement of the device. When
buying voltage converter
, you should choose the produce with higher power than the rated power of your equipment, in order to prevent electrical failure. Moreover, some appliances also need more energy to start, so the power of the voltage converter should have 20% higher than the appliance.
Travelers using high-powered hair dryers should be especially careful. Generally speaking, buying a hair dryer of the target countries, attach a 2000 watts voltage converter will be safer. This can avoid damage to your hair dryer and other inserted equipment.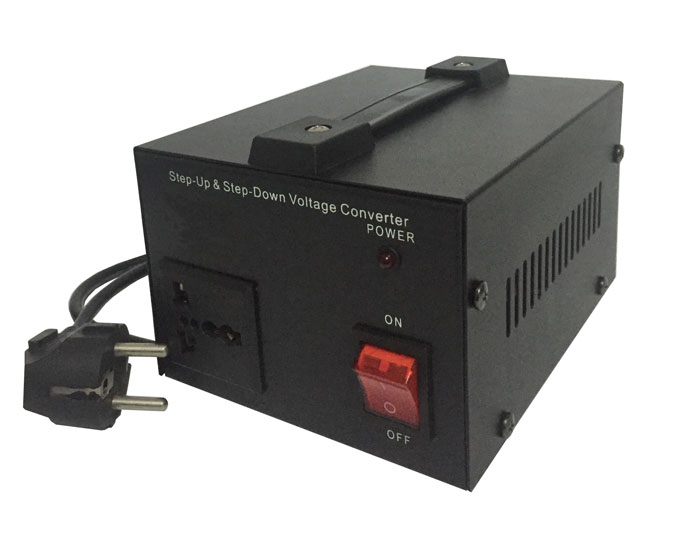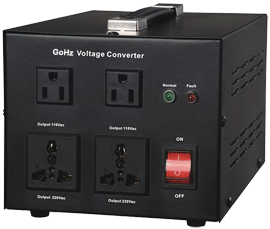 With a Voltage Converter, you can convert
110v to 220v;
120v to 220v;
220v to 110v;
230v to 110v;
240v to 110v.
Note, voltage converters do NOT convert 50Hz to 60Hz, or 60Hz to 50Hz.