What Happens When an Appliance is Connected to Improper Voltage
Some modern electronic products can be to achieve dual voltage use through wide input range switching power supply. This made it possible for some appliances to be used under 100v-240v voltage range.
However, other
electric appliances or appliances with specific voltage requirements can only operate at a specific voltage
. These are single input voltage appliances, such as electrical appliances with motors, heaters, lights, hair dryer, kettle, etc.
If the 110V appliance is connected to a 220V power supply, the power may quadruple at the moment the appliance switched on, and the appliance will quickly operate in an overvoltage condition. It may be accompanied by smoke and flash, or the fuse will melt and the protection part will be damaged. An electronic appliance with a single input may be damaged due to some components being burnt.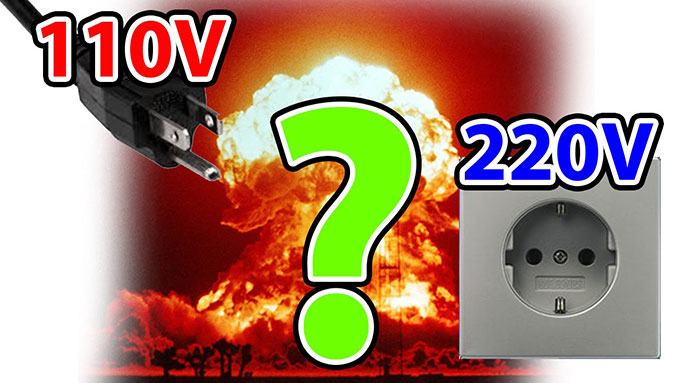 If the 220V appliance is connected to an 110V power supply, the resulting power will be 1/4 when the appliance is turned on. The lamp will be very dim and the motor will stop or turns very slowly. In general, these appliances will not work at all. Cooking equipment with heating elements will always be in operation and may not reach the right temperature. An electronic device with a single input may not be severely damaged but will not operate normally.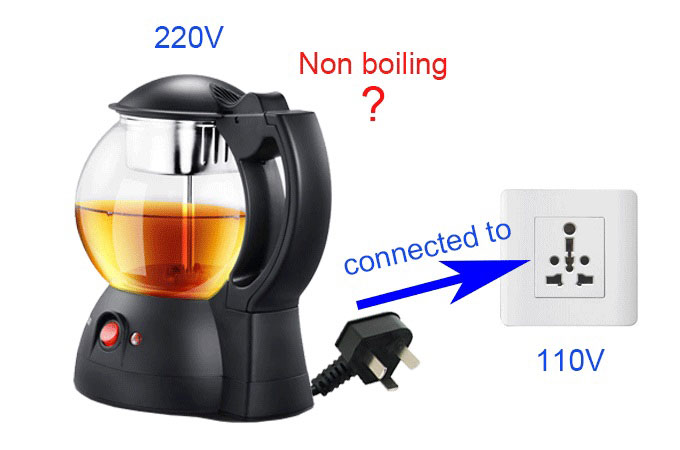 In general, for single input voltage electrical appliances, they can only work properly under rated voltage. It will lead to electrical burned and may cause serious consequences such as fire if the input voltage is higher than the normal. But if the input voltage is below the rated voltage, the electrical appliance can't work normally or simply failed to work, and it may also cause damage to the motor. Only in the rated voltage, electrical appliances can work properly. When you find that your appliance is a single voltage appliance and the voltage at the location is not the operating voltage, you can buy a
voltage converter
to achieve voltage conversion to ensure a smooth and safe operation of your appliance. You can purchase the voltage converter through our websites.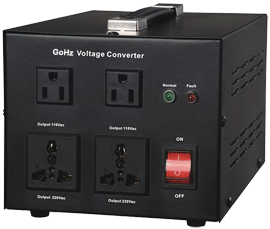 With a Voltage Converter, you can convert
110v to 220v;
120v to 220v;
220v to 110v;
230v to 110v;
240v to 110v.
Note, voltage converters do NOT convert 50Hz to 60Hz, or 60Hz to 50Hz.