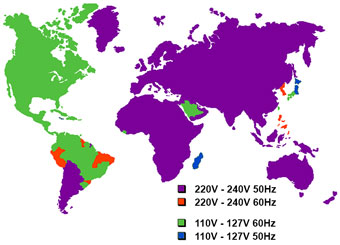 The world's electricity environment is different, as well as the civil voltage. The voltage applicable range of each country is also different. If the commonly used electrical appliances are used abroad, will the voltage differences cause any problems?
Select the voltage converters with entire copper wire coil. When the electrical appliances work in full power, the voltage converter can keep high efficiency, and low rising-temperature.
Select the voltage converters with overload protection. When the actual load exceeds the rated, the voltage converter will automatically cut off the power supply to prevent the potential hazard.
Select the voltage converters with ground protection. Ground protection is to make the product metal shell and the power grid completely connected. It can effectively prevent personal electric shock accidents. For a 220V to 110V step-down voltage converter, the internal power transformer is toroidal type, its raw materials are insulating, and it built-in protection device, the voltage converter is safer in application.
Select the voltage converters with larger power than the electric appliances. In advance to set aside some space, it can be as much as possible to avoid accidents caused by overload, and extend the service life of voltage converter.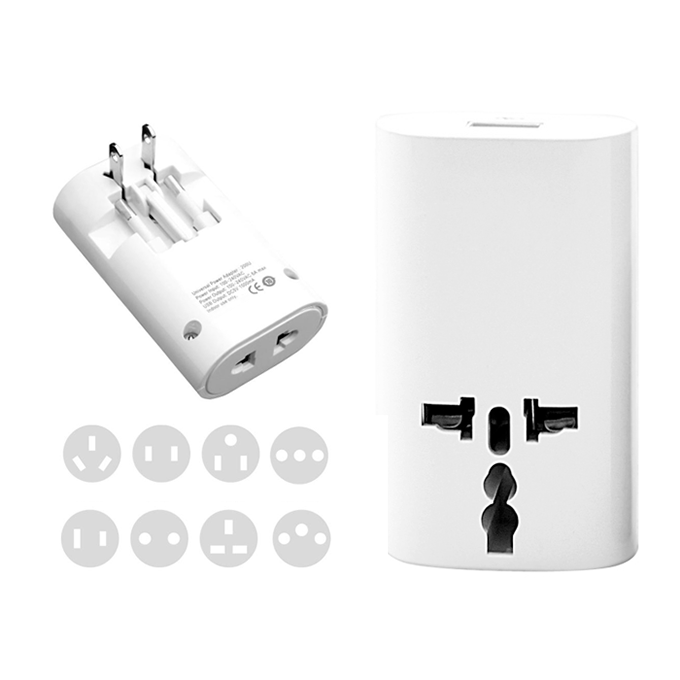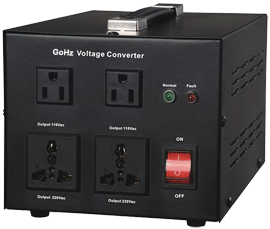 With a Voltage Converter, you can convert
110v to 220v;
120v to 220v;
220v to 110v;
230v to 110v;
240v to 110v.
Note, voltage converters do NOT convert 50Hz to 60Hz, or 60Hz to 50Hz.