How to Convert 220 volt to 110 volt in France, Portugal and Spain?
I will be traveling throughout France, Portugal, and southern Spain. I'm confused about electrical adapters (which seem to just allow me to plug my US device into a European socket which is differently configured) and
voltage converters
. Do I need both?
It seems I'd want a voltage converter for all my electrical accessories - just an adapter which enables the plug to fit doesn't seem safe. I'm sure this is a very basic question.
I need a voltage converter for any device which doesn't have a built-in 220volt to 110volt step-down converter. Laptops, iPhones, iPads are examples of devices which will do their own 220volt to 110volt voltage conversion and don't need a converter. They just need a plug adapter.
Other electric appliances, such as hair dryers, alarm clocks need both a converter and an adapter (though converters almost always include the plug adapter) because they can't do their own 220volt to 110volt voltage conversion and the European circuit will overload the appliance and burn it out.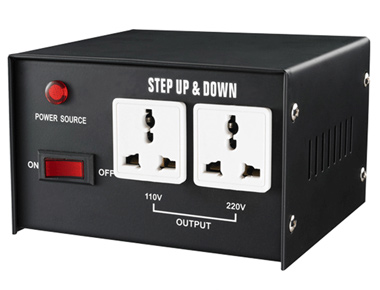 However, it's important to check EACH device to ensure it's capable of multi-voltage operation. Check the "nameplate" on each device, looking for the words "Input Voltage". If this states "100-240volt AC" then you'll only need adaptors. I'd suggest packing a couple, as they're small and easily misplaced.
One word of caution for future reference, that if you decide to look at the voltage convertor issue again. There are two principles used in 220volt to 110volt voltage converter, and it's important to match the correct type to each appliance. Use wrong type of convertor may lead to unfortunate consequences of some products.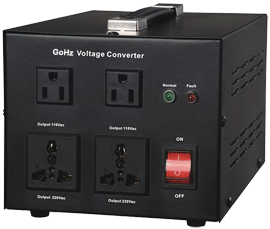 With a Voltage Converter, you can convert
110v to 220v;
120v to 220v;
220v to 110v;
230v to 110v;
240v to 110v.
Note, voltage converters do NOT convert 50Hz to 60Hz, or 60Hz to 50Hz.